I didn't get yesterday's posted. And that's because I accidentally deleted the photo I wanted to use from the memory card! That just annoyed me so much that I didn't take another one. I'm putting two up today though.
The first one is of Finn. Nothing remarkable about the photo itself, but I just love the way he looks in this picture. I think it's the way his shoulders are.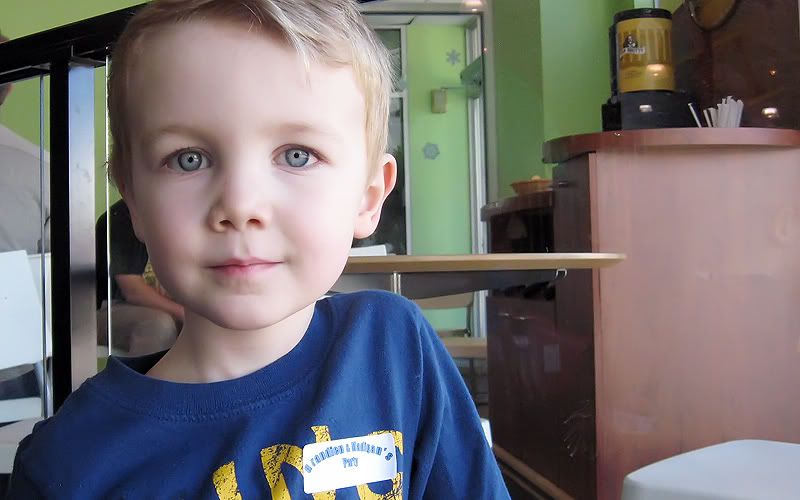 I've been wanting to try this out for a little while, and I finally did it today. I'm not completely happy with the way it turned out, so I'd like to try it again. I'm surprised at just how different I look size-wise in the photos. Perhaps it's because I was at more of a wide-angle than I should have been. Live and learn, right? I think next time I'll not use the couch and just stand around.




Edited to add:
Since a couple of you have asked how I did it, here's my set up and tutorial. Please note that I'm not that great at explaining things, and I'm even worse at writing!

Here's my setup.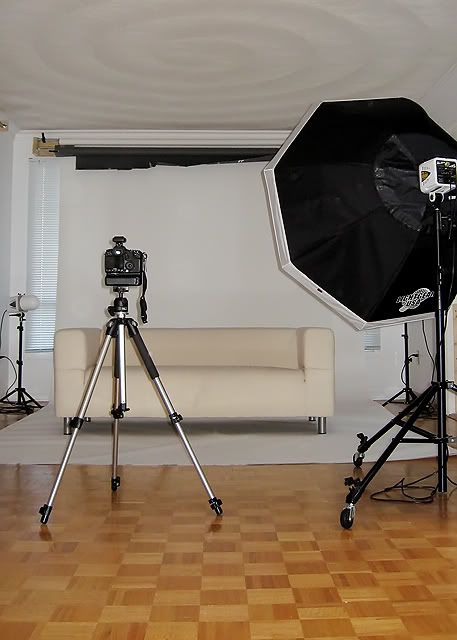 I basically turned on my lights, set my timer, and then sat down. I then did a wardrobe change and set the timer again and did another pose, and did that until I had the four pictures.

In Photoshop, I brought them all into one image, each pose as a different layer. From there I used the eraser tool to make each clone show. I then merged the layers and voila!